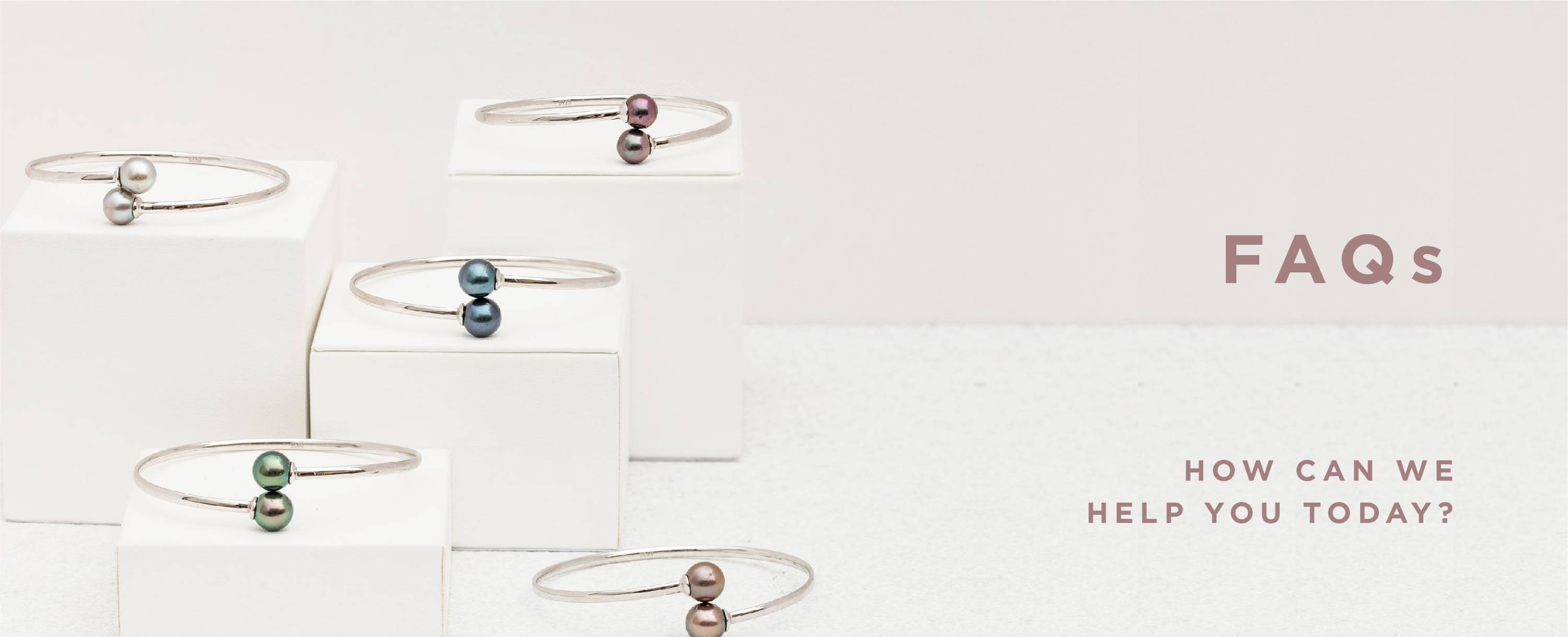 1. DO YOU HAVE A RETAIL SHOP?
Unfortunately, we do not have a shop. Our pearl jewellery are only available online.
2. IF SOMETHING'S SOLD OUT ON YOUR WEBSITE, WILL YOU MAKE ANY MORE?
I only make limited pieces of each design. I want my customers to feel confident knowing that they won't be bumping into someone else wearing the same jewellery. So if you see something you really like, buy it so you don't miss out!
3. WHAT KIND OF PEARLS DO YOU USE IN YOUR JEWELLERY?
We use AA grade Tahitian pearls in our pearl jewellery.
4. DO YOU SHIP INTERNATIONALLY?
Absolutely! We ship worldwide.
5. WHAT PAYMENT OPTIONS DO YOU OFFER?
• Afterpay NZ
• Afterpay AU
• Laybuy NZ
• Laybuy AU
• PayPal
• Credit card
• Bank deposit options
6. WHAT IF I SEE SOMETHING ON SOCIAL MEDIA BUT IT'S NOT ON YOUR WEBSITE. HOW CAN I PURCHASE IT?
I post a lot of my one of a kind pieces on social media. If you see something you like and want to purchase it, kindly PM me and I will let you know if we have anymore of the jewellery you like in stock.
I am based in South Auckland.
8. I'D LIKE TO ASK MORE QUESTIONS BEFORE PURCHASING, CAN ANYONE HELP ME?
Absolutely! I am always happy to answer any questions, in fact, every time you message any Shahana Jewels platform, you'll be speaking directly to me. It's my favourite part of the day!

Please reach out to us via the following:
• Call us on 09 889 0225.
• Message us on Facebook or Instagram @shahanajewels
• Email info@shahanajewels.com