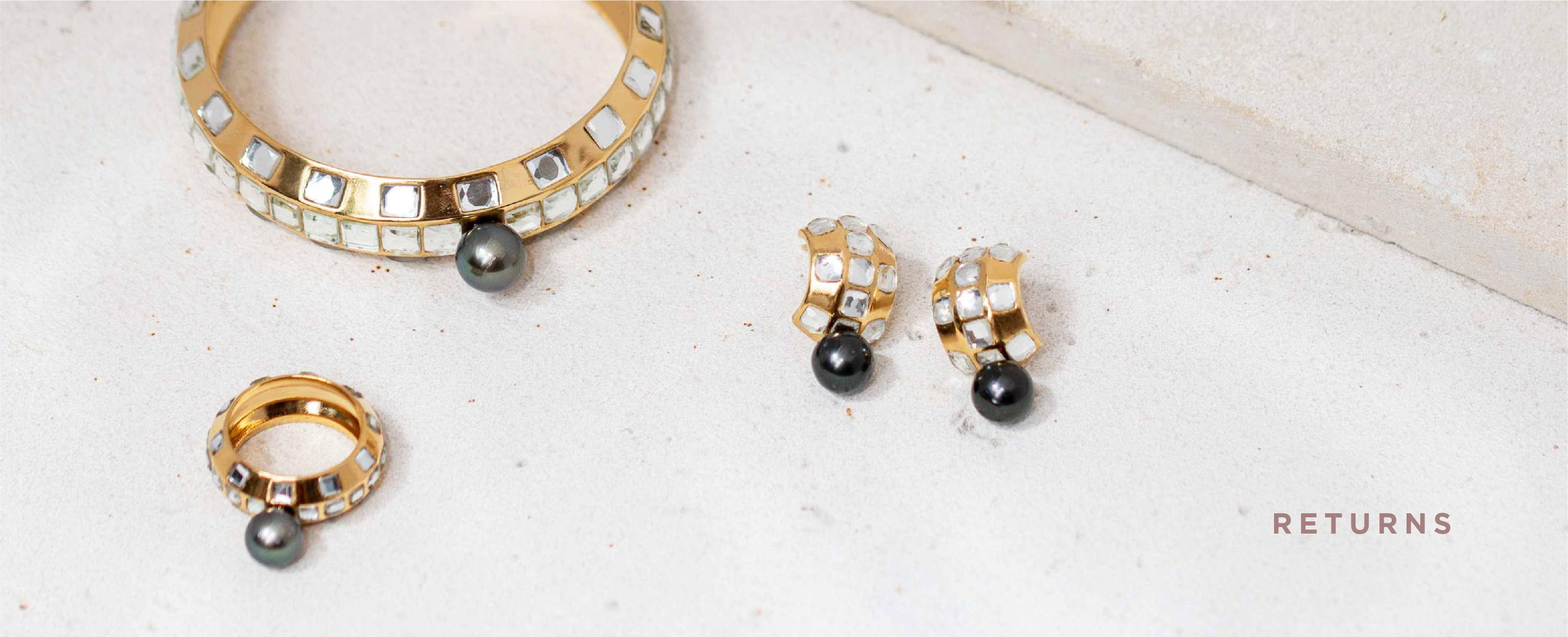 We want to inspire and delight you with your jewellery purchase. If for any reason you are dissatisfied with your purchase, you may return your item within 30 days of delivery for a full refund, subject to meeting the requirements of our refund policy.
In this returns policy, the expressions "we", "us" and "our" are a reference to Shahana Jewels.
You may return new items sold and fulfilled online by Shahana Jewels within 30 days of delivery for a full refund.

Kindly email info@shahanajewels.com to initiate a return. You'll need to provide your order number, contact details and reason for return.
Items should be returned in their original product packaging with the original product tags attached and with all paperwork (such as diamond certificates or watch instruction booklets). Include a copy of your shipping confirmation email or order confirmation email in the package.
A return address will be provided once you make contact.
All shipping return charges must be pre-paid. We cannot accept C.O.D deliveries. We require that returned items are insured during delivery to safeguard against loss.
All returns are subject to inspection by our Quality Assurance team before a refund is processed. We refund you the same way that you initially paid for your order excluding any delivery charges within 15 business days of receiving your returned item. Shahana Jewels will pay for any return shipping costs if the return is the result of our error or the item is damaged or defective.
All Afterpay, Laybuy, Credit Card, Paypal returns incur a 5% restocking fee plus a $5 admin fee
Goods are eligible for the 30 Day Change of Mind policy provided that they are in as new condition and are accompanied by proof of purchase and original packaging.
Definition of 'As New Condition': The item must not have been worn; the item must be in pristine condition with no damage, scratches, or signs of wear. Determination of an item matching the definition of "As New Condition" is at the sole discretion of Shahana Jewels.
Special orders and pieces of jewellery hand-made to customer specification are not eligible for the 30 Day Change of Mind Policy.
This returns policy is governed by the laws in force in New Zealand. You agree to submit to the exclusive jurisdiction of the courts of that jurisdiction.
By using this web site you are agreeing to the terms of this returns policy. We reserve the right to modify our returns policy as our business needs require. We will post such changes on our web site, after which, your continued use of the web site shall be deemed to be your agreement to the modified terms.